Beautiful and cost-effective branding to kick-start you business
Our Semi Custom Brand Kits (SCBK) are affordable comprehensive branding packages with exactly what you need to get started the right way, ensuring your visuals work for you, rather than move you away from your goals.
See what's included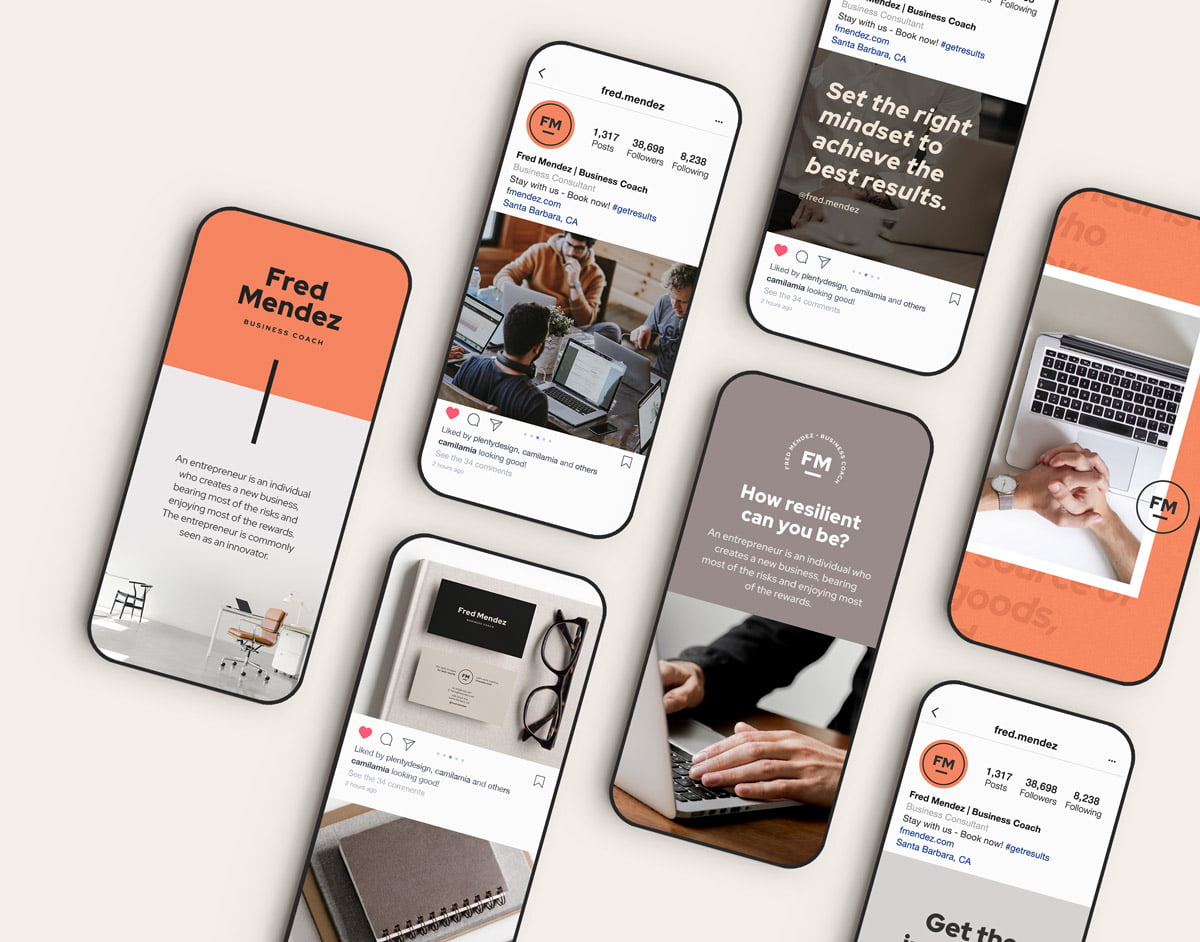 We know how frustrating it is to try to DIY your logo without getting anywhere, not to mention that endless to-do list with important stuff that only you can tick off.
Do-it-yourself graphic design just isn't for everyone! With our Brand Kits, the end result is a cohesive and professional looking brand identity to get your business idea off the paper and finally launch with confidence. We will customise the kit for your business – from the set of logos to your very own Brand Style Guide – so you have more time to focus on your unique talents and keep growing your business.
What's included in a Brand Kit?
Semi-Custom Logos
PDF / PNG / JPG
A complete suite of logos and submarks/monogram customised with your business name and tagline.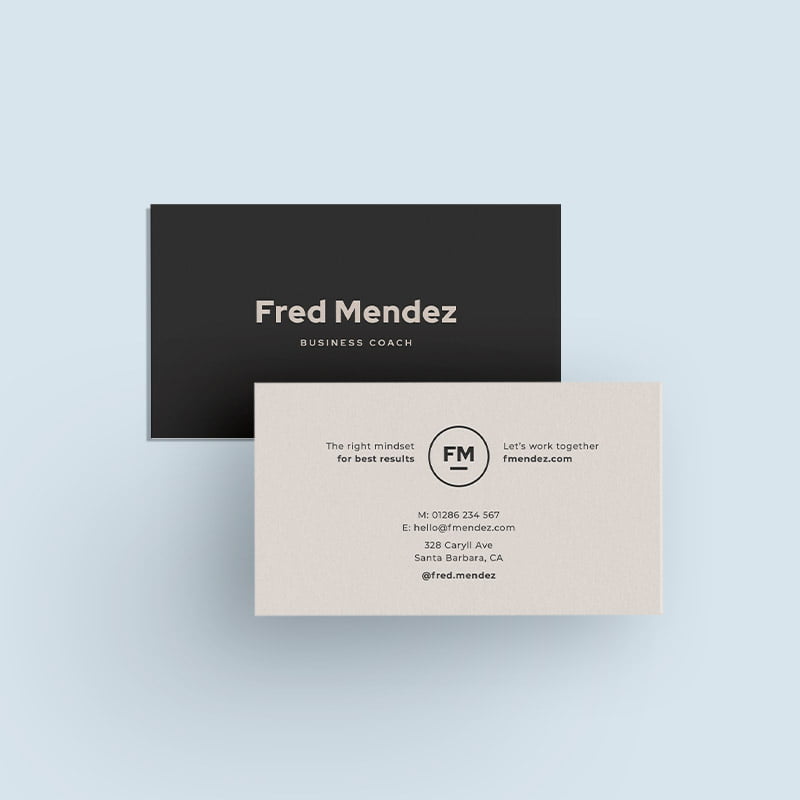 Business Cards Design
PDF
The old and gold business card customised with your information and designed to create a powerful impression. File ready to print.
Email Signature
HTML copy+paste
Branded email signature to add a professional feel to your e-communication. Simply copy and paste to your email settings – suitable for Gmail.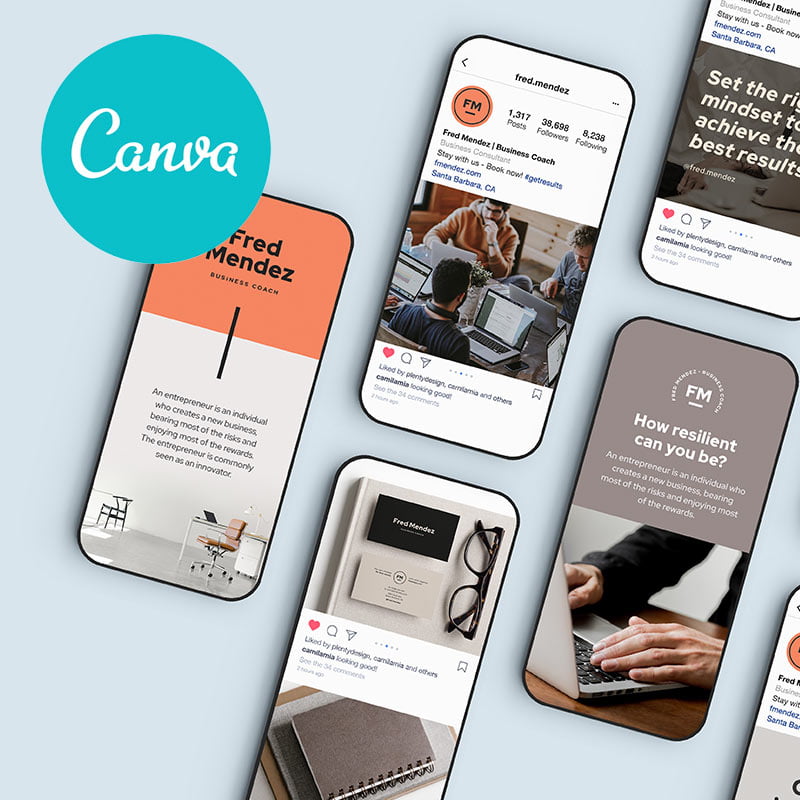 Social Media Assets
6x Canva templates
Instagram and Facebook profile image (JPG) + custom templates for social media posts for you to edit on Canva.com.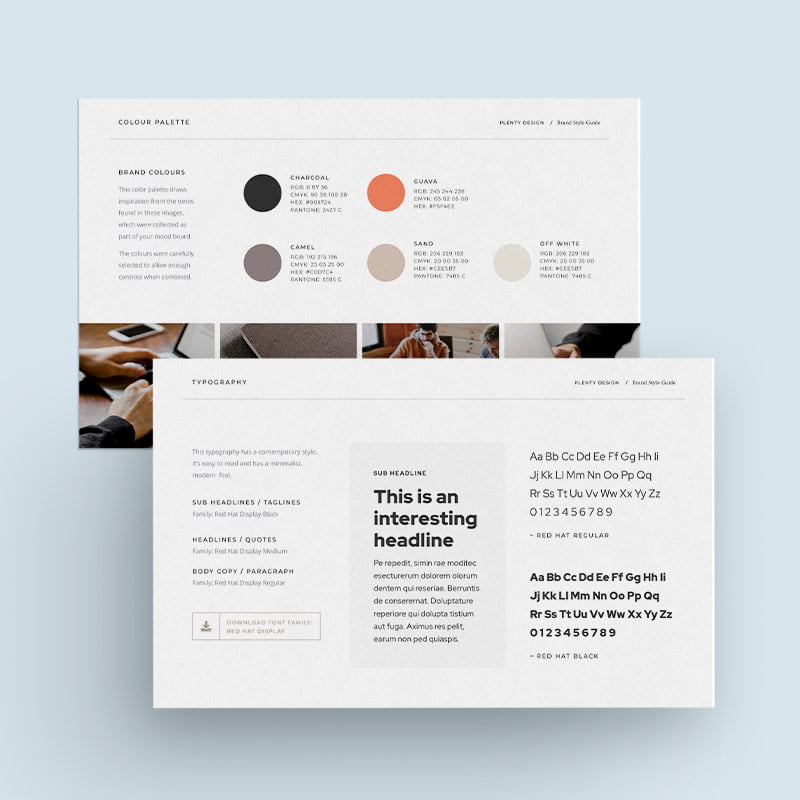 Brand Style Guide
PDF guide BONUS!
All you need to know on how to use your new brand – from font pairing to colour palette – so that your visuals look coherent and consistent from the start!
You're 3 steps away from beautiful + affordable branding
Pick your Brand Kit
Based on your industry, style direction and message you want to communicate, browse our Brand Kits and select the most suitable one to fit your business goals.
Fill us in
Before we get started, we want to know more about what you do! Once you've chosen a Brand Kit, you will be directed to a straight-forward questionnaire to tell us about your project.
Receive your new Brand!
We'll send a brand presentation for your approval via email. You'll get back to us with the required adjustments (2 revisions included). We'll update and… voilà!
When selecting your brand kit, think structure, shapes and general concept rather than imagery, colours and font style. The key words under each kit serve as a guide to best match your brand words, then our team will customise your kit to your unique business name, details, colours and imagery.
Looking for a custom Brand solution?
Have your branding created specially for you
Ready for a bigger step? We would love to work with you to create a fully-custom brand tailored to your business goals. Simply fill in our Client Application and we'll get back to you.
Subscribe for your lil' dose of actionable tips + inspiration!