Nutrient-dense future food
If you haven't heard about eating insects as a clean and complete high protein source, vitamin B12 and iron, you should switch on your antennas! That's right, Grilo Protein from Byron Bay offers a range of nutritious superfood blends, energy bars and roasted whole crickets for the ones with an adventurous soul.
One of the biggest challenges for the team at Grilo is convincing people to try crickets, even though the products do not taste, smell or look weird. That's why a lot of the work consists of educating people about the benefits of eating bugs, and how much better it is for the environment.
After vast research and a few trials, we realised the packaging should looks as friendly and harmless as possible, and it should clearly estate the unusual ingredient on the product's name without making it look like it was unusual. We used illustrations on the labels to achieve a visual result.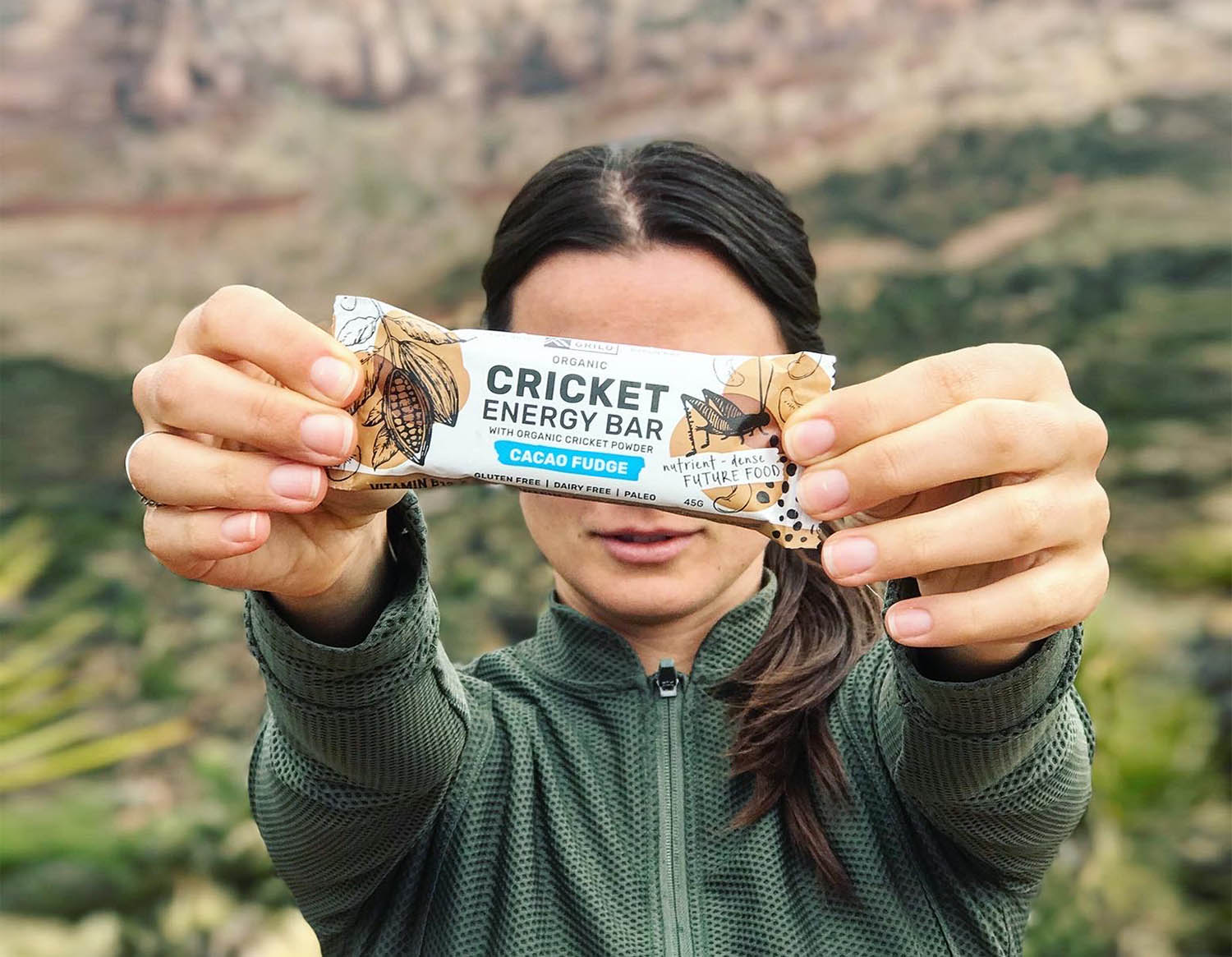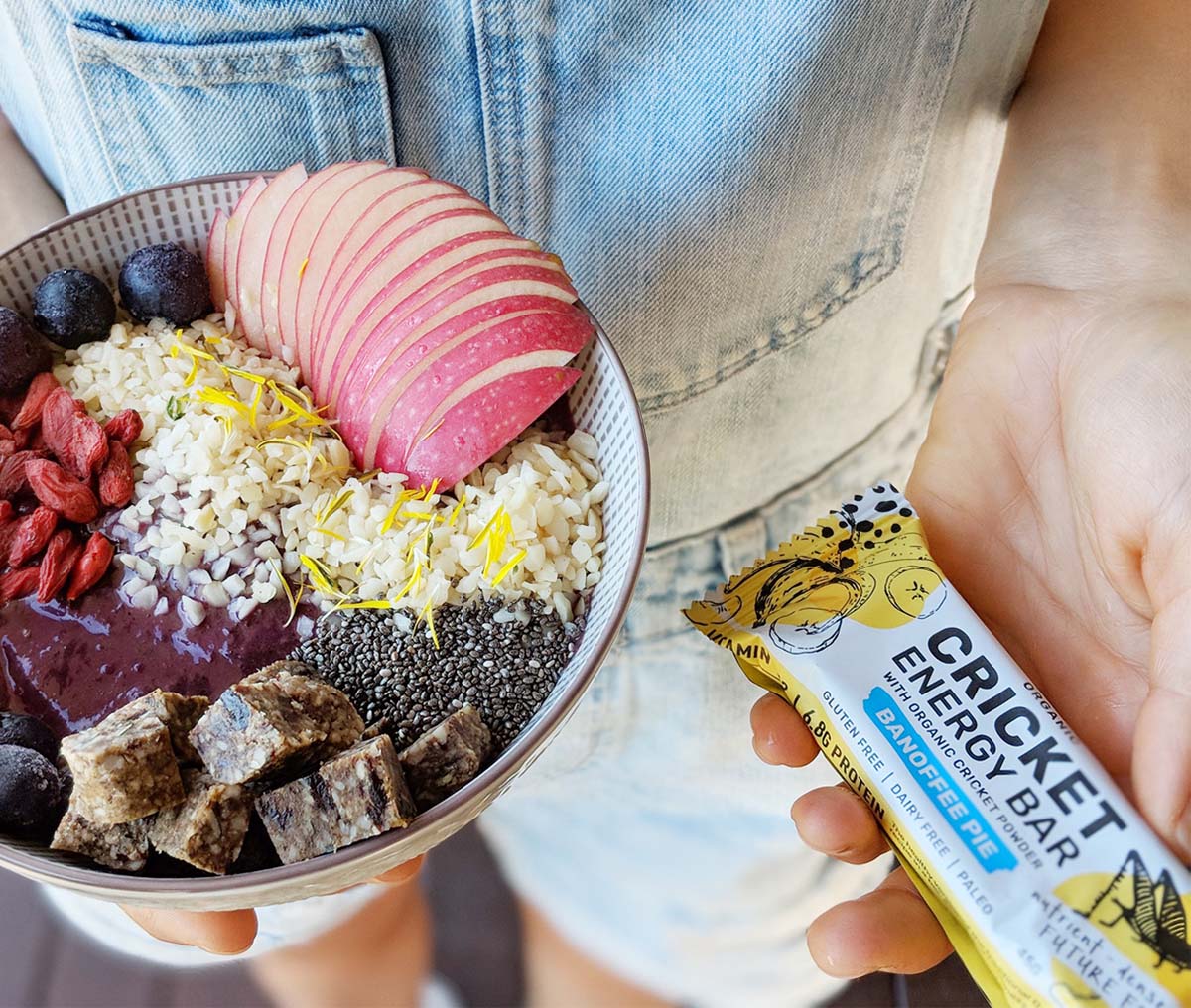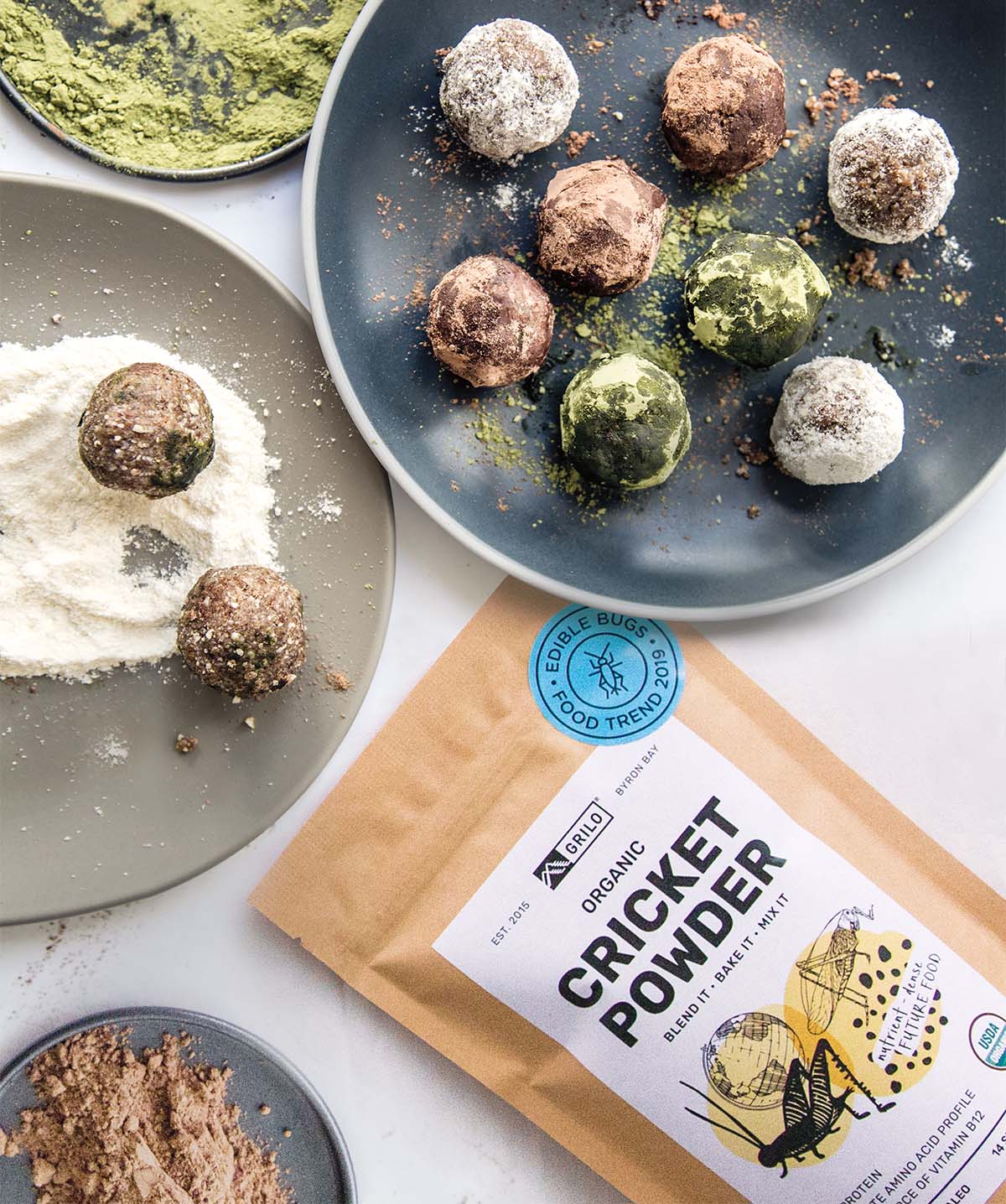 Educating consumers of the incredible health and environmental benefits is still key to overcome the yuck factor around eating crickets.

Grilo's website was mainly designed to sell the innovative products, but it is also widely known in the Australian edible insect scene. The blog is a reference to the curious ones and to consumers to search for information about the industry news, health benefits and the eco-friendly aspect. The website also invites people get cooking with several recipes ideas on how to cook with crickets.
We worked on reaching as many people as we could, and nothing better than social media to achieve that. Grilo uses social media channels to promote new stockists, share frequently asked questions, show how to use the products, promote product giveaways, provide educational content, and more.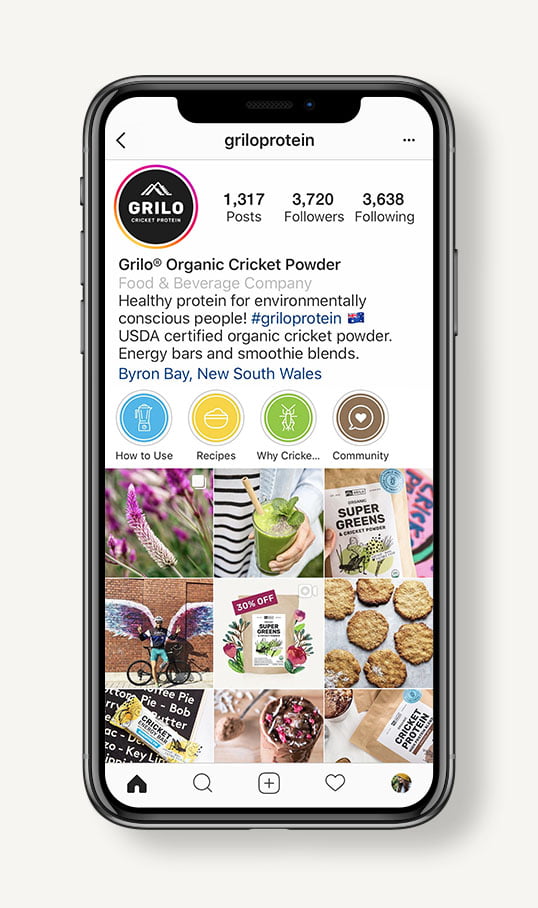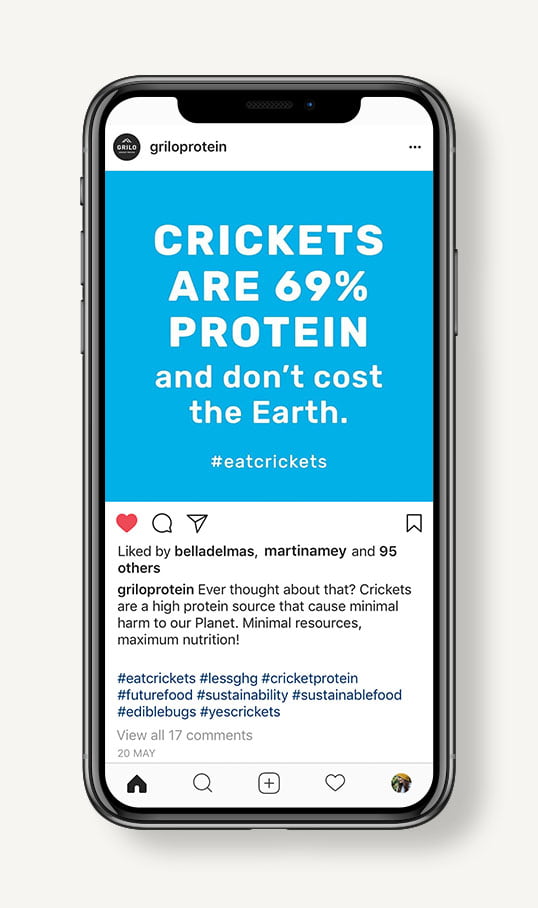 Branding and Packaging Design
Web Design & Development (E-commerce)
Brochures and Flyers
Social Media Templates
Newsletter Design