Professional Branding Services
Whether you're just starting out or already have a history, we offer professional  branding services to meet you where you're at and help scale your business.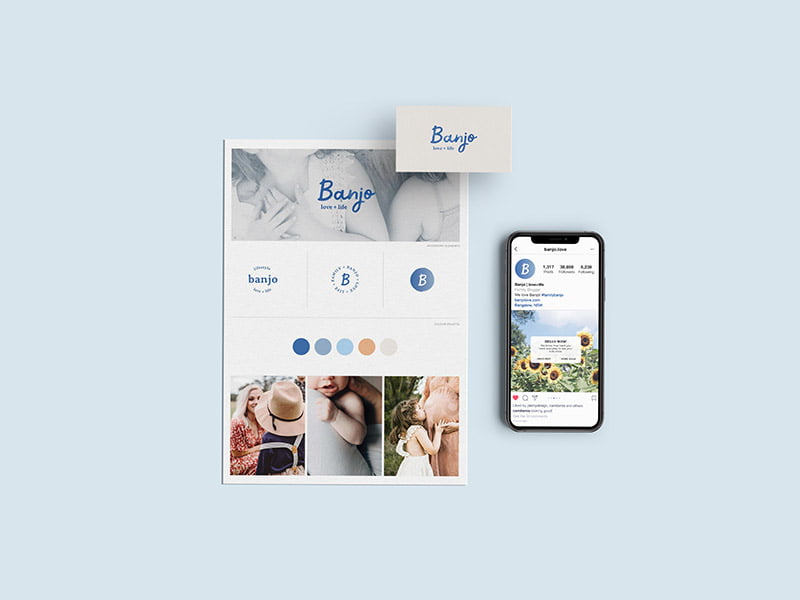 Brand Basics to Get Your Biz Started
Select one of our beautiful and functional pre-made brand packages at an affordable price point. NEW!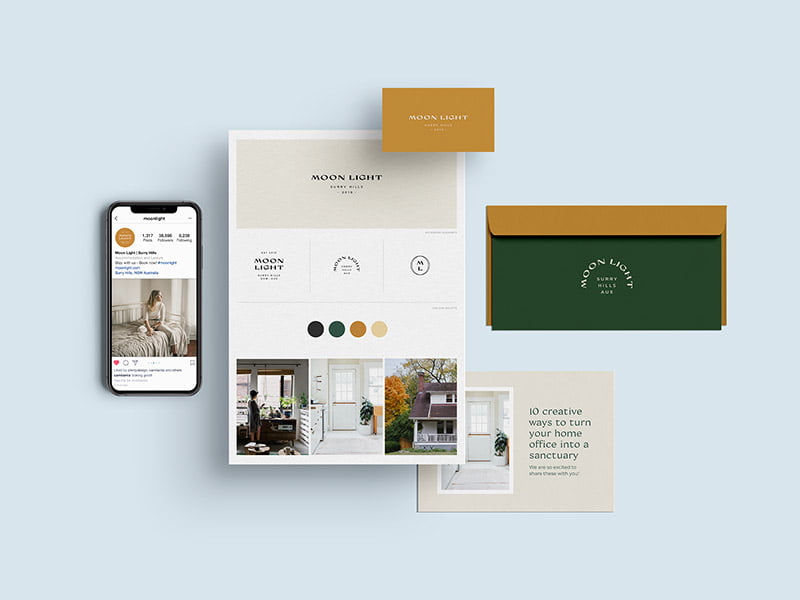 Custom Branding to Fit Your Needs
We'll work one-on-one on an in-depth brand strategy and identity to achieve your business goals.
How our Custom Branding Services work
Let's elevate your brand so you can truly connect with your audience
The foundation of our custom branding is strategy: the overlap of your brand's essence, your business goals and your audience's needs. We want you to get clarity on your brand's essence and why your business exists.
Feeling confident about your brand is key to connect with your audience on a human level.
If you're certain about your work's potential, then feeling shame around how your business show up or how your brand looks is something you definitely shouldn't have to experience! Your brand should be a true representation of who you are as a business, and reflect the feelings your audience is looking to experience.
First strategy, then identity
Our custom brand process starts with strategy. That is, before we figure out your brand identity by jumping to collecting visuals and sketching your new logo, it's essential to invest time and effort in strategic foundation – to identify your positioning, outline your vision, uncover your personality and understand your ideal customer.
Brand Strategy
We begin by uncovering who you truly are as a brand. We will gather information and analyse your target audience, define your brand voice and personality, research your competitors and more.
Brand Identity
With your brand message clear, it's time to get creative and make your visuals reflect that vibe. From logo suite, to colour palette and typography, we'll design your brand and then discuss any changes you may suggest.
Brand-Audience Touchpoints
Your brand touchpoints are what engage with your audience and make them perceive you as a cohesive and professional business. We'll communicate your brand message clearly through any collaterals included in your project.
PROCESS: Step by Step of a Custom Branding Project
Having your brand completely redesigned or trusting someone to create a brand identity for your new business can be challenging. That's why I have in place a seamless and transparent process to guide us through the project, allowing us to get to the Launch sooner rather than later!
01
Hi there!
Once we both decided we are a good fit, we'll schedule a coffee date (if you're based in the Byron Bay area) or a call, so we get to know each other and discover how we can work together to bring your business ideas to life.
02
Brief and Strategy
Here, we'll focus on your business purpose. The branding project is based on strategy, so we'll go through the steps to set or review your goals, understand your ideal customer, list your core values and unveil your brand positioning.
03
Visuals & Brand Identity
With all the information we gathered on the previous step, I'm feeling prepared to have all things visuals come in! I'll work on your Brand concept to make it reflect your business vision and core values, always aiming to think like your ideal client would.
04
Approval and Launch
This is the step where we go through all design files, doing a final revision to ensure everything is in place. Then, I prepare your Brand Style Guide so you know how to use your new brand in the future. Finally, your brand new brand is ready to be launched!
View FAQ
Looking for a breakdown of our project prices and creative process? Enter your email to get more details right away!