Branding and Web Design solutions that communicate your message, attract your audience and convert – it's as simple as that.
Let's make it happen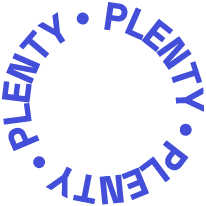 Designing custom brand experiences that feel right for your business and for your clients.
How to know when your brand needs a graphic designer?
You're over DIY-ing your logo
You're running out of time and energy for DIY logos, and you feel like you could use a creative partner to get to your desired results.
Branding + website overwhelm
You constantly feel the urge to refresh and update your brand and your website design, but don't know where to start.
You're busy doing business
You're so busy trying to keep up with your business to-do's that your brand and website always end up at the bottom of your list.
We help brands share their true value.
Getting your visuals to reflect what your business stands for is easier said than done. That's where we come in – to help build a brand that represents your vision and converts.
Shop Sale Now
Let's take your brand to the next level.
Let's take your brand to the next level.
Let's take your brand to the next level.
Let's take your brand to the next level.
Let's take your brand to the next level.
I would highly recommend Plenty Design to anyone looking for an efficient and creative website. I had a pretty good idea what I wanted the website to present and say The creativity and skill of Camila came through giving me the result well beyond my expectations. The whole process was quick straight forward and very efficient. Daniel.
I am very happy I chose Plenty Design to develop my brand. Camila is a great professional, and I really enjoyed how she breaks down the steps of the creative process, and I am very happy with the final results. Co creating with Camila was easy flow, as she understood really well what I needed and wanted to express the concept of my brand. Camila has great vision on branding and I look forward to take my projects to another level Thank you so much Plenty Design I highly recommend your services Tatiane Fernandes
Tatiane Fernandes
19/11/2022
Camila is truely talented. Awesome job. Thank you!
I cannot praise Camila from Plenty Design enough for her awesome work. I have been so impressed by the quality of the content she provided me with and her professionalism. What's also great about her is that she really took the time to understand our brand, and the services she provided were fantastic from the start! Would highly recommend using her! 100% we will be working together again!
Daniela Lunardi
08/11/2022
So happy with the outcome of my logo! Camila understood right away what I had envisioned which she translated to the details. Easy to communicate with x thnx
Working with Camila was an absolute pleasure. Her process was refreshingly professional and efficient, with the perfect amount of consultation along the way. Camila completely redesigned our website, creating an end result that is simple to navigate, purposefully constructed and elegant all the while. I look forward to working with Plenty Design again in future.
Camila was great. She did an excellent job on my website, and her support during the whole process was fantastic. I would highly recommend her to anyone.
Camila at By Plenty was excellent. I was instantly impressed with the options and packages available on her website and could see Camila had plenty of experience. Camila was informative and clear every step of the way. The journey to create a website and re-brand was enjoyable and exciting. Highly recommend By Plenty.
Annabelle Cohen
09/08/2022
Camila was a dream to work with- not only were her designs beautiful, but I also appreciated the time she took to understand my vision whilst providing targeted feedback to ensure I was thinking about the re-launch of my 100 year old brand in a wholistic way. Camila is incredibly well organised and punctual- she delivered on or ahead of schedule for every aspect of the project and made sure I was comfortable throughout the process. I never felt rushed and no ask was too big. I received incredible value for money and can't wait to partner with Camila again when she designs the packaging for my products. 5 stars!!!
I highly recommend Plenty Design. Camila is knowledge, professional, intuitive, easy going, patient and responsive. Although what I enjoy the most about her work, is that she can create magic by transforming my ideas in images and concepts for my website and branding. I couldn't be happier with the solutions I got for my business.
Lucimara Girardi
05/06/2022
Our 4-step process is grounded in strategy.
1
We get to know your biz
First things first. We'll chat about your business and understand its structure and goals.
2
Generate solutions
We'll then recommend solutions to best present your offerings and interact with your audience.
3
Design and refine
Here we get creative – then we refine and test to ensure the best results are achieved.
4
Final touches and launch
We tweak the final bits before we're ready to launch your brand new brand and/or website!
"Plenty Design not only created our brand and website but also guided us on targeting our right market, adding value and identity to our business."
– Augusto, The Hut Byron Bay
"Our logo conveys our brand perfectly – people love it. Camila nailed the brief quickly and made our brand standout from the crowd."
– Garry, Salt Creek Motorcycles
We look forward to learning more about your project. Share your business story with us.
Get in contact