Branding and Web Design solutions that communicate your message, attract your audience and convert – it's as simple as that.
Let's make it happen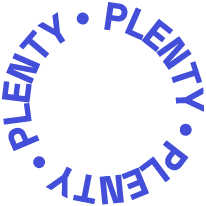 Designing custom brand experiences that feel right for your business and for your clients.
How to know when your brand needs a graphic designer?
You're over DIY-ing your logo
You're running out of time and energy for DIY logos, and you feel like you could use a creative partner to get to your desired results.
Branding + website overwhelm
You constantly feel the urge to refresh and update your brand and your website design, but don't know where to start.
You're busy doing business
You're so busy trying to keep up with your business to-do's that your brand and website always end up at the bottom of your list.
We help brands share their true value.
Getting your visuals to reflect what your business stands for is easier said than done. That's where we come in – to help build a brand that represents your vision and converts.
Shop Sale Now
Let's take your brand to the next level.
Let's take your brand to the next level.
Let's take your brand to the next level.
Let's take your brand to the next level.
Let's take your brand to the next level.
Our 4-step process is grounded in strategy.
1
We get to know your biz
First things first. We'll chat about your business and understand its structure and goals.
2
Generate solutions
We'll then recommend solutions to best present your offerings and interact with your audience.
3
Design and refine
Here we get creative – then we refine and test to ensure the best results are achieved.
4
Final touches and launch
We tweak the final bits before we're ready to launch your brand new brand and/or website!
"Plenty Design not only created our brand and website but also guided us on targeting our right market, adding value and identity to our business."
– Augusto, The Hut Byron Bay
"Our logo conveys our brand perfectly – people love it. Camila nailed the brief quickly and made our brand standout from the crowd."
– Garry, Salt Creek Motorcycles
We look forward to learning more about your project. Share your business story with us.
Get in contact