Byron Fresh™ is a well-known cafe located in the heart of Byron Bay. They offer an authentic experience, great coffee and food, friendly staff and a welcoming atmosphere one block away from the Main Beach.
For Byron Fresh Cafe, we wanted to create an authentic experience that made customers want to come back. The redesigned interiors turned into a 'French bistro mixed with surf shack' incorporate classic Parisian elements into one of the busiest corners of Byron town.
The atmosphere is relaxed, yet sophisticated. The branding had to match. The logo was simplified into a more classy look, featuring earthy colours combined with the freshness of turquoise. Then, we created a full set of graphic design items, from the menus, coffee cups and gift vouchers to the website design and development.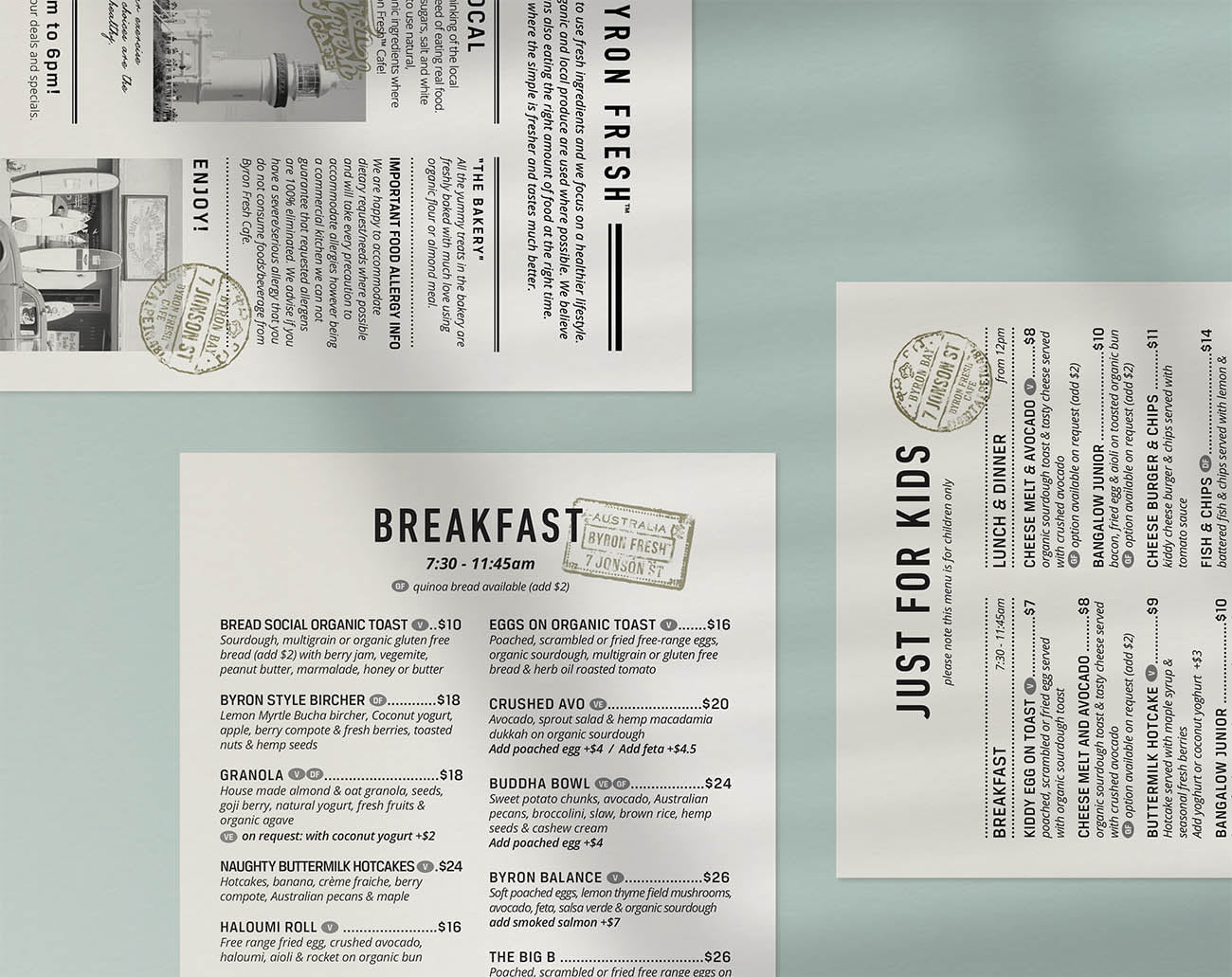 A relaxed, yet sophisticated atmosphere. Interiors inspired by classic Parisian bistros, located in one of the busiest corners of Byron beach town.
Responsive Website Design
With a clean structure, beautiful images and all the important information straight forward, the goal was to make it appealing, easy to navigate and to find important information such as business hours, contact information, and updated menus.
Branding
Web Design & Development
Cafe Menus
Print Collateral