A stylish cottage located in the beautiful Coorabell hinterlands
Lofts Coorabell is a charming, self-contained cottage accomodation, only minutes away from the iconic beaches of Byron Bay, NSW. The open and light-filled living space features raked ceilings, hardwood timber floors, and a plush and inviting sofa draped in natural fabrics. The perfect getaway for couples.
Featuring the perfect balance of indoor and outdoor living, Lofts Coorabell invites guests to spend time relaxing on the private decks while contemplating spectacular views of the surrounding orchard and lush, gently rolling hills.
The thoughtful hosts realised the importance of a professional online presence which could present the property features and invite guests to experience this cosy place.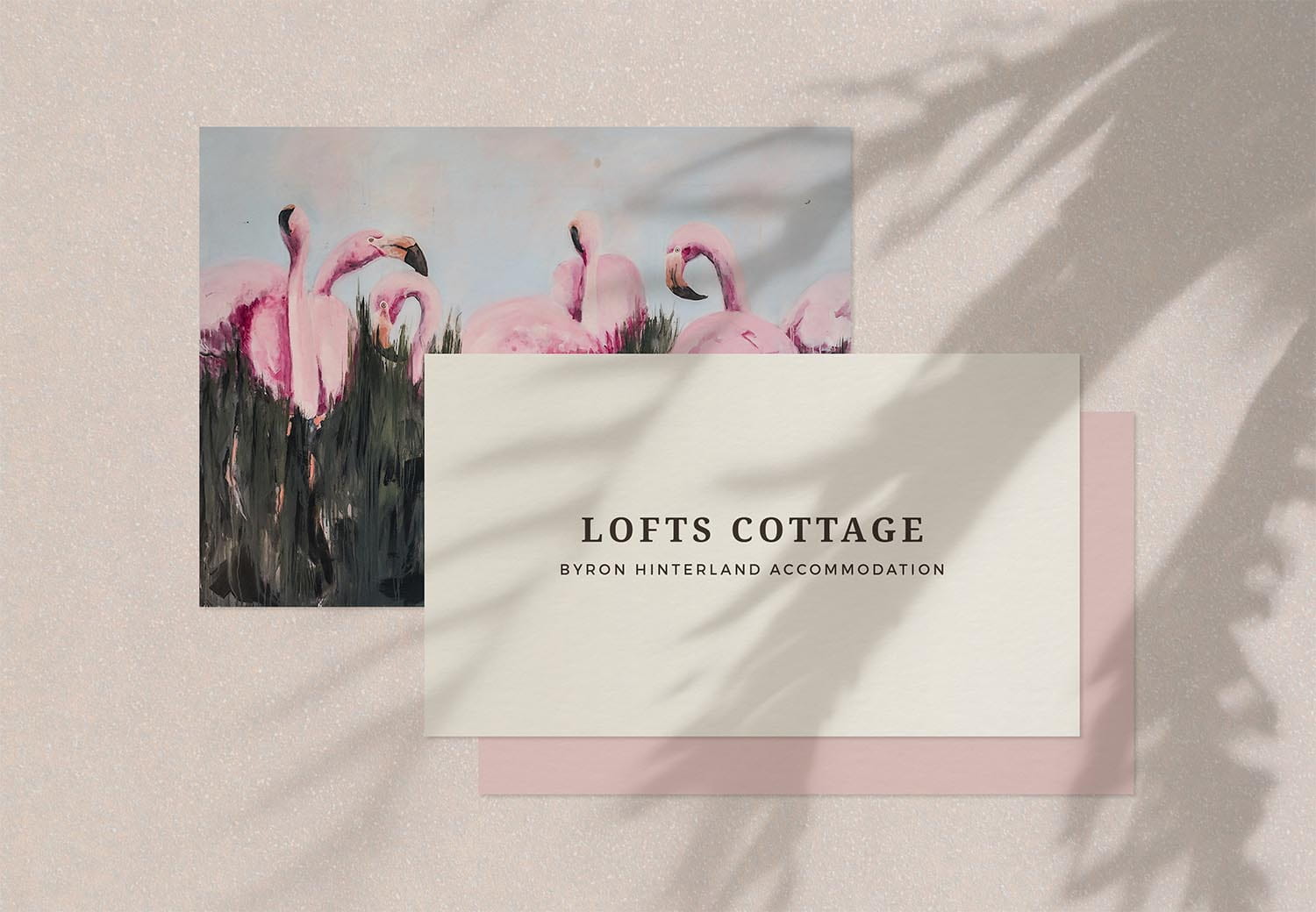 Surrounded by spectacular views of the orchard and lush, gently rolling hills, Lofts Cottage is more than just a place to stay the night.

A simple and easy to navigate through online experience. The goal was to have an online presence separate from the AirBnb platform – to fully present Lofts Cottage main features, inviting guests to embark on a relaxing, luxe experience.
Branding
Web Design & Development
Postcards