Lofts Cottage AirBnb
Branding and Website Design for AirBnb accommodation in Byron Bay
A stylish cottage located in the beautiful Coorabell hinterlands, Lofts is a charming, self-contained cottage accomodation, only minutes away from the iconic Byron Bay. The thoughtful hosts realised the importance of a professional online presence which could present the property features and invite guests to experience this cosy place.
Branding / Basic Marketing Collateral / WordPress Website Design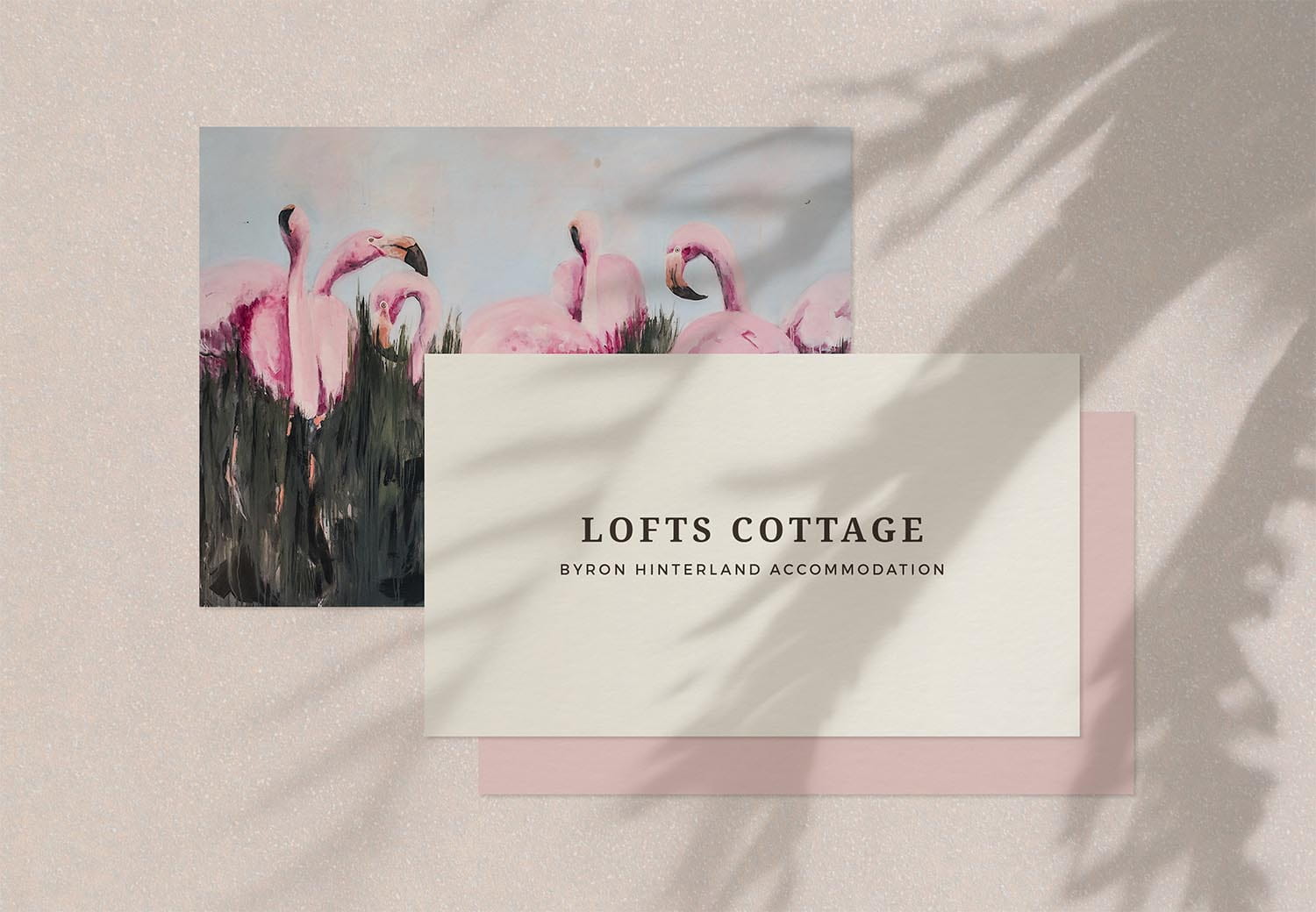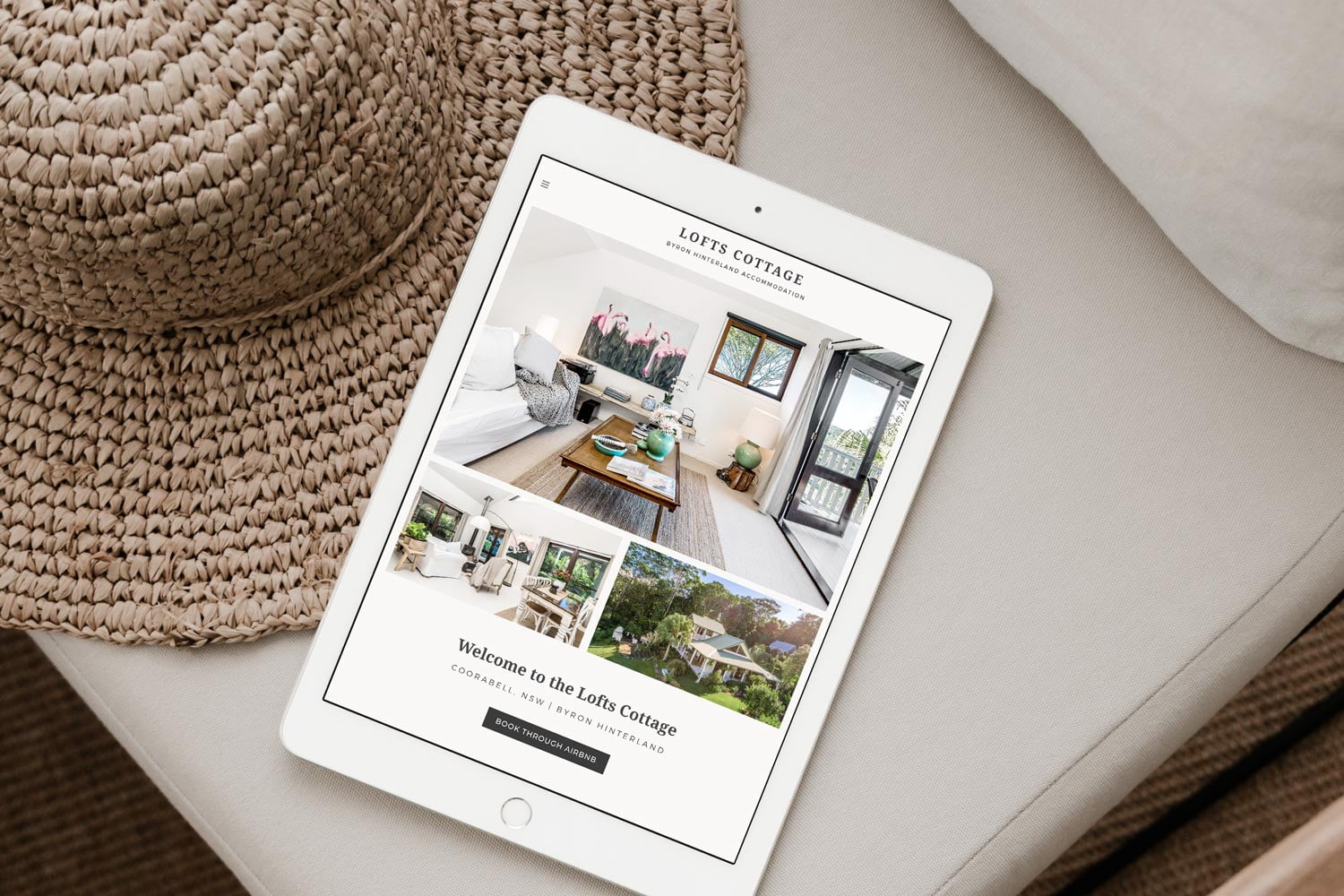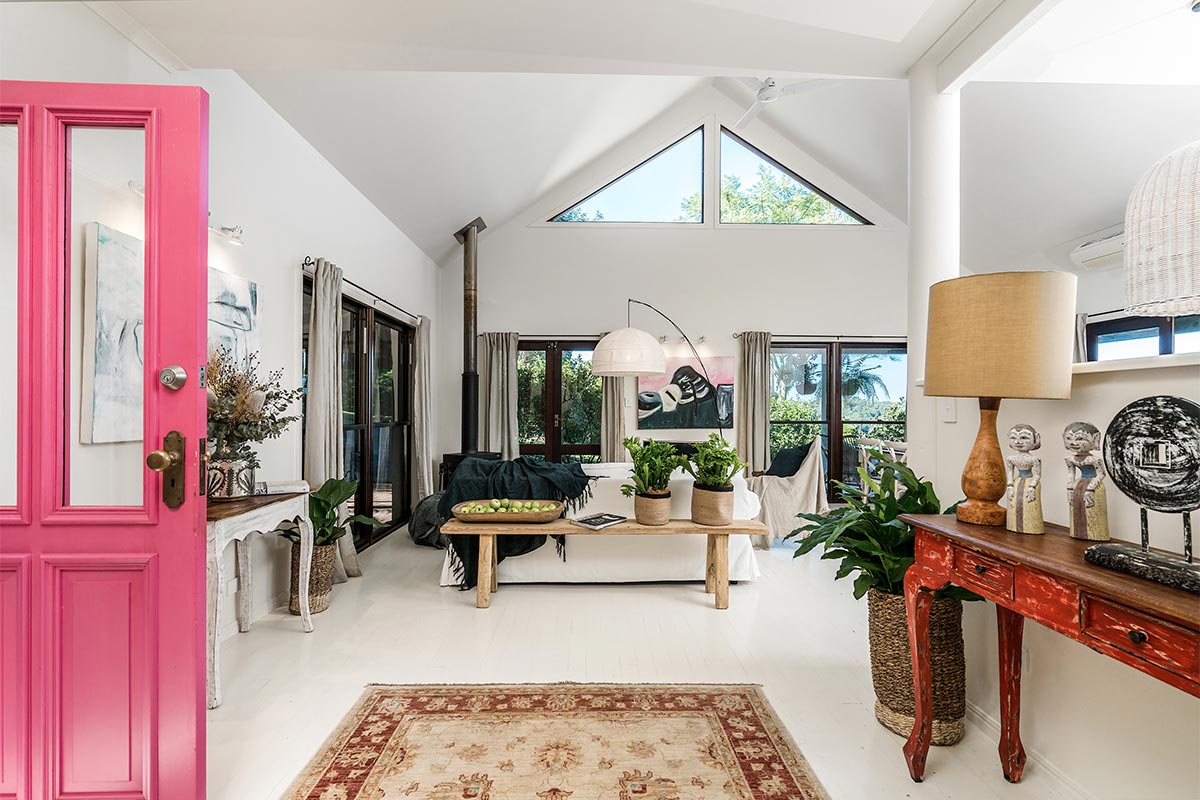 Clean Website Design
A simple and easy to navigate through online experience. The goal was to have an online presence separate from the AirBnb platform – to fully present Lofts Cottage main features, inviting guests to embark on a relaxing, luxe experience.