The Fred Mendez has a bold look, created for the fearless. Based on a practical and dynamic aesthetic, this Brand Package is serious, yet friendly. If you'd like to communicate straight-forward solutions with a courageous appeal, the Fred Mendez is for you.
Confident brand
Fearless brand
Driven brand
Bold brand
Business Consultant branding
Life / Mindset Coach branding
Author / Speaker branding
Developer branding
Personal branding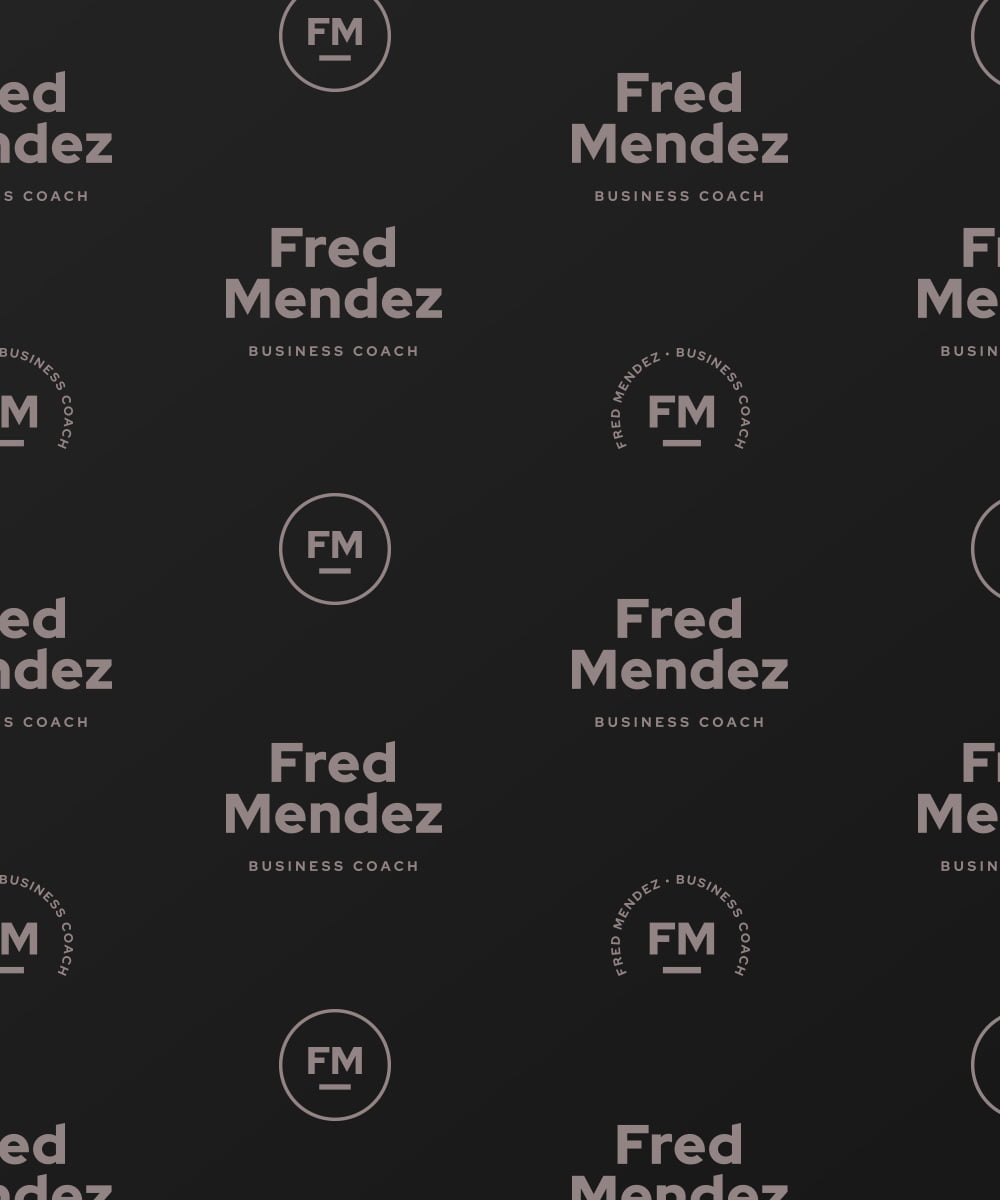 We'll make your Brand look unique
While this is a pre-made, semi-custom brand system, you still walk away with a brand that is unique to your business. We put time and care into each design to ensure that your brand is one-of-a-kind. Our team will customise the logo with your own business name, tagline and your own colours.
Customised so that your brand looks unique!
Feel like this Brand Package could help take your business to the next level?
We hear you, and we'll tweak whatever is in our reach to customise this Brand Package so it represents you and your business as best as possible. Before proceeding, check out what can and can't be customised to ensure the smoothest process.
Two rounds of revisions are included in the process. Additional customisations and changes to the package can always be discussed – extra fees apply. For further details refer to our Frequently Asked Questions.
Business name
Tagline / Location (if applicable)
Colour Palette
Business Card information
Email Signature information
Social Media assets: we'll setup the Canva templates with your brand settings so you can add content and images on your own
What can't be customised:
Hierarchy
Logo fonts
Logo layout
Design structure
Business Cards layout
Email Signature layout
What you will receive with your Brand Package:
Semi-Custom Logos
SVG / PNG / JPG
A complete suite of logos and submarks/monogram customised with your business name and tagline.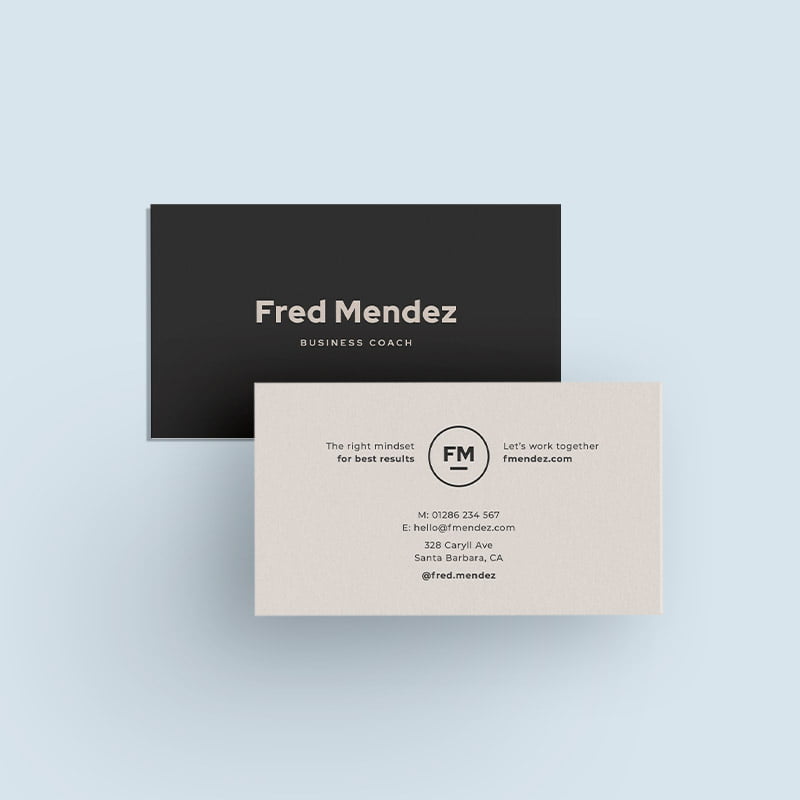 Business Cards Design
PDF
The old and gold business card customised with your information and designed to create a powerful impression. File ready to print.
Email Signature
HTML copy+paste
Branded email signature to add a professional feel to your e-communication. Simply copy and paste to your email settings – suitable for Gmail and most email softwares.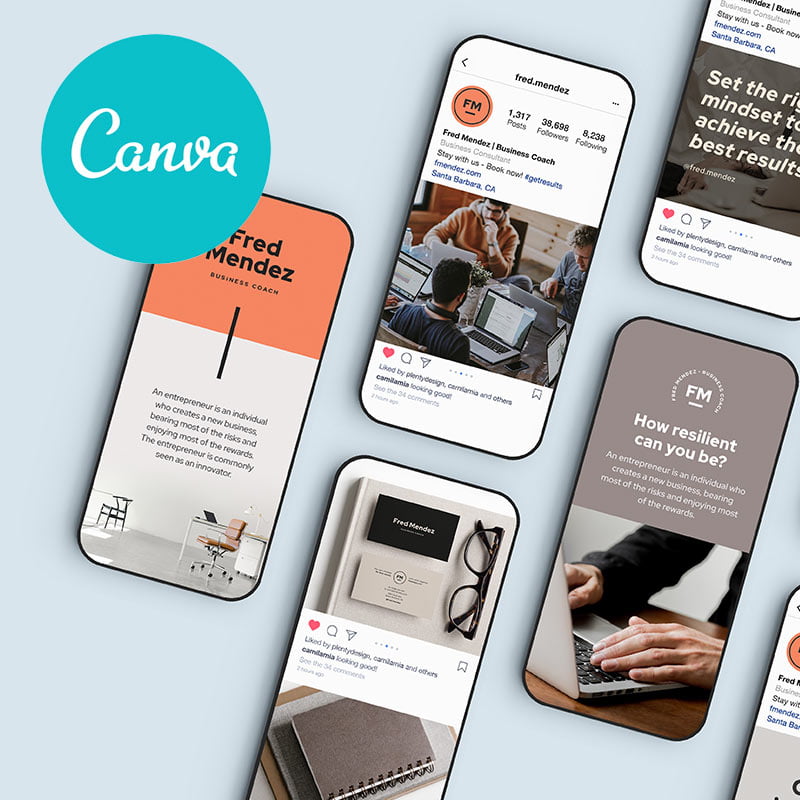 Social Media Assets
6x Canva templates
Instagram and Facebook profile image (JPG) + custom templates for social media posts for you to edit on Canva.com.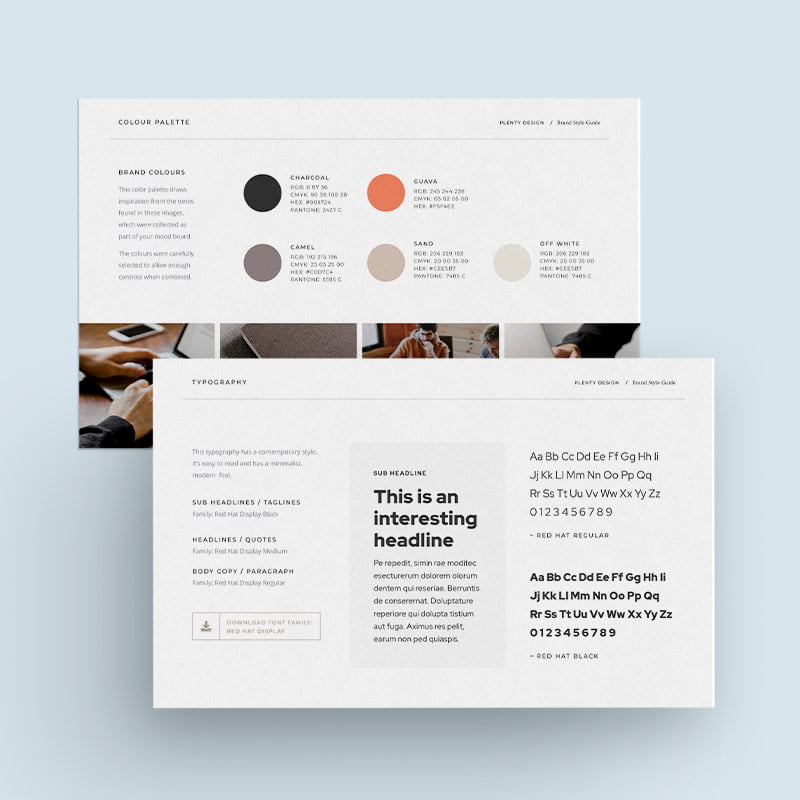 Brand Style Guide
PDF guide BONUS!
All you need to know on how to use your new brand – from font pairing to colour palette – so that your visuals look coherent and consistent from the start!
Get started with The Fred Mendez Brand Package!
Once payment is completed, you will be directed to Step #2: our Brand Package Brief – a straight-forward questionnaire that will help us understand some important details about your business, what you offer, and what you have in mind for your style direction.
Keep in mind you will have 30 days to submit your answers, to count from the date of purchase.
Brand Package projects usually take about 15-20 days to be completed from the date of submitting your answers on Step #2 (this estimate depends on how prompt you are on providing feedback). In order to keep energy flowing for you and for us, we establish a maximum of 30 days from the date of purchase to submit your questionnaire. Before proceeding with payment, please ensure you are committed to getting your brand designed and ready to answer basic questions about your business. By completing payment, you confirm that you have read and agreed to our Terms and Conditions.